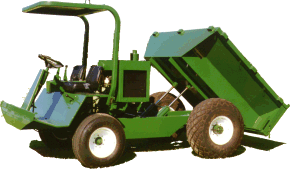 W. J. Heinrichs, Inc. builds cemetery dump trucks, trailer and vault lowering devices. The dump trucks are built to the customer's specifications whether it be a mechanical or hydrostatic drive with the choice of engines, gas or diesel, in a range of horsepower with standard or 4 wheel drive. All trucks are built with roll over protection (ROPs).

Dump trailers come in 4 different sizes, according to hauling capacity needs. 1 to 3 yard capacities, complete with the use of tractor hydraulics and double hinged end gate.

The vault lowering devices, whether self-propelled or special trailer type, can raise and lower the vault by a remote switch. The hoist can lift or lower 2000 pounds with a single cable or 4000 pounds with a compound block.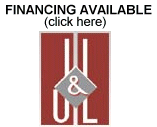 We also have retro fit kits to changeover your mechanical vault lowering devices.
All cemetery equipment comes with high flotation tires so you won't put ruts in your turf or damage headstones.